About US
exploring long term solutions to root causes of socio-economic inequity in the village of Adaklu-Anfoe in Ghana.
Enyonam Nanevie
Founder/ Chairman of the Board
Building Community Bridges, Inc. was founded as a result of the questions posed by a small team of volunteers in 2006, in Togo, West Africa. Those questions stirred all of us to action. Why are these villages so destitute? Why were there no resources to help them develop? Why were so many young girls and women walking 6-7 miles looking for water, that they might not find? But most importantly, why was there no exposure of their plight? Building Community Bridges, (BCB) issued from our collective reflection that together we can seek answers and generate solutions through innovation.
board of
directors & advisers
Tracy Littlehale
Board Secretary

Yusuf Azzizulah,
Board Member
Alison Flynn
Attorney/ Legal Counsel
Dr. Marc Bertrand,
Board Advisor - Board & Strategic Development
​
Elizabeth Maxwell
Board Advisor -
Former Vice President
CPA Treasurer
Position opened
Dr. Marc Bertrand,
Board Advisor - Board & Strategic Development
Stimulate sustainable and self-directed community economic development in the village of Adaklu-Anfoe through our social entrepreneurial CEDI program.​
Enyonam Nanevie
Co-Director
Habibatou Diallo
Development Administration
Igor Muravchik
Director of Finance
Thomas Larkin - Board Adivser - Board & Strategic Dev.
"When you do things from your soul, you feel a river moving in you, a joy." - Rumi
Rural populations in West Africa living in self-sufficient communities with access to resources enabling them to thrive.​
​Our approach compels a community-centered process that blends social and economic development to foster the economic, social, ecological and cultural well-being of a community. We maintain that problems facing communities need to be addressed in a holistic and participatory way. We also strongly support the use of local resources in a manner that enhances opportunities while improving conditions in a sustainable way long-term.
Develop a schema that is a foundation of a new paradigm founded upon self-reliance, dignity, partnership, and reduction of aid-dependency in West Africa.
Enyonam Nanevie
Founder and Co-Director
Treasurer - Open Position
Habibatou Diallo
Development/
Administration
Enyonam Nanevie
Co-Director
Tracy Littlehale
Interim Co-Director
Temidayo Atanda Ogunleye
Program Asst. & Team Liason
"Everyone has been made for some particular work, and the desire for that work has been put in every heart." —Rumi​
Region Where We Work
Organizational Partners
Donors/Supporters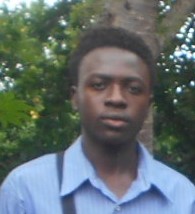 Emile Kou'santa AMOUZOU
International Board Chair
Togo/Ghana
Marrying social development and impact entrepreneurship, Building Community Bridges partners with rural communities in Ghana to co-innovate solutions that foster fundamental transformation.​
Henoc Amegah
Program Coordinator
Togo/Ghana
find out more